I am ready for another throwing round!!
Rules of the meme:
Go to your goodreads to-read shelf.
Order on ascending date added.
Take the first 5 (or 10 if you're feeling adventurous) books
Read the synopses of the books
Decide: keep it or should it go?
#1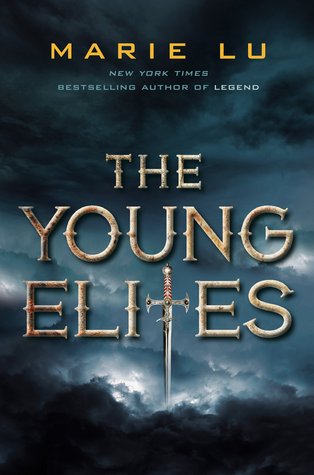 Adelina Amouteru is a survivor of the blood fever. A decade ago, the deadly illness swept through her nation. Most of the infected perished, while many of the children who survived were left with strange markings. Adelina's black hair turned silver, her lashes went pale, and now she has only a jagged scar where her left eye once was. Her cruel father believes she is a malfetto, an abomination, ruining their family's good name and standing in the way of their fortune. But some of the fever's survivors are rumored to possess more than just scars—they are believed to have mysterious and powerful gifts, and though their identities remain secret, they have come to be called the Young Elites.
DECISION: The first 2 sentences were enough to hook me up. I SHALL KEEP!!
#2
In this asylum, your mind plays tricks on you all the time…
Delia's new house isn't just a house. Long ago, it was the Piven Institute for the Care and Correction of Troubled Females—an insane asylum nicknamed "Hysteria Hall." However, many of the inmates were not insane, just defiant and strong willed. Kind of like Delia herself.
But the house still wants to keep "troubled" girls locked away. So, in the most horrifying way, Delia gets trapped.
And that's when she learns that the house is also haunted.
DECISION:  "Ghost girls wander the halls in their old-fashioned nightgowns. A handsome ghost boy named Theo roams the grounds." MMM yeah I shall  keep it NOT!
#3
Katie is on the verge of her Rumspringa, the time in Amish life when teenagers can get a taste of the real world. But the real world comes to her in this dystopian tale with a philosophical bent. Rumors of massive unrest on the "Outside" abound. Something murderous is out there. Amish elders make a rule: No one goes outside, and no outsiders come in. But when Katie finds a gravely injured young man, she can't leave him to die. She smuggles him into her family's barn—at what cost to her community? The suspense of this vividly told, truly horrific thriller will keep the pages turning.
DECISION: It still intrigues me and the Amish part as well. I shall KEEP!
#4
"You've long set your heart against it, Axl, I know. But it's time now to think on it anew. There's a journey we must go on, and no more delay…"
The Buried Giant begins as a couple set off across a troubled land of mist and rain in the hope of finding a son they have not seen in years.
Sometimes savage, often intensely moving, Kazuo Ishiguro's first novel in nearly a decade is about lost memories, love, revenge, and war.
DECISION: I would like to read this book, it sounds like something I would enjoy. I shall KEEP!
#5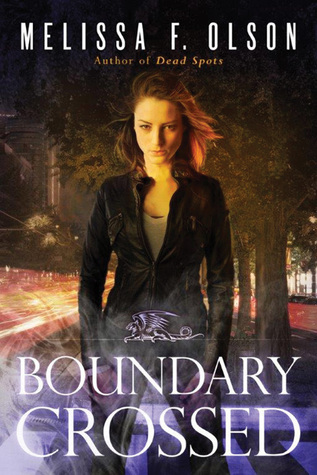 After her twin sister's brutal murder, former US Army Sergeant Allison "Lex" Luther vowed to protect her niece, Charlie. So when two vampires try to kidnap the baby, it quickly turns into a fight to the death—Lex's death, that is.
She wakes up to two shocking discoveries: she has miraculously survived the fight, and baby Charlie is a "null," gifted with the ability to weaken supernatural forces…and a target for creatures who want to control that power. Determined to guarantee her niece's safety, Lex makes a deal with the local vampires. She sets out with the mysterious—and undead—"fixer" Quinn to track down whoever's responsible for the kidnapping, sharpening her newfound magic skills along the way. But the closer she gets to the truth, the more dangerous her powers become.
Boundary Crossed is a dark, thrilling journey into a world where the line between living and dead isn't nearly as solid as it appears…
DECISION:  I am curious about this baby and its destiny so I shall KEEP!
There we go, my TBR is one book lighter LOOL! Still it is something ok? ^^