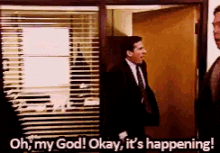 HELL YEAH! TO THE Y TO THE E TO THE A TO THE H! IT IS HAPPENING FINALLY!
I know I am not the only one that is excited when such news comes to tickle our ears and eyes and souls. (ok maybe I am taking it too far, but who cares!)
So without further ado let me introduce you to my TOP 5 books turned into movies that were not released in 2018 necessarily, but I hope to watch this year! Here we go in no particular order, or maybe there is some… you will never know muahahaha.
Everyone deserves a great love story. But for Simon it's complicated: no-one knows he's gay and he doesn't know who the anonymous classmate is that he's fallen for online. Resolving both issues proves hilarious, scary and life-changing.
Comes out on 16 March 2018 (USA)
I guess most of you know what this movie is about, but for those who are not aware of it, it is based on the book Simon vs. the Homo Sapiens Agenda written by Becky Albertalli
And goooshhhh Nick Robinson is starring as Simon I CANT EVENNN I FREAKING LOVE THIS GUY!!! Do I have to mention Everything, Everything>?? and The Kings of Summer?? and Being Charlie ? ok you got the idea but if you have not seen these movies go WATCH THEM! OR I WILL HUNT YOU DOWN AND WILL FORCE YOU TO DO SO! (nah not really mostly because I do not have the resources nor the time to do that so no worries you are safe I promise)
Now…
I have not read the book yet… waiiiitt I still have time to read it, since the film will arrive in my country around summer time soo relax I can make it!!! Last year I read the Upside of Unrequited and it became a FAVE so I have no doubts that I will love Simon as well!!
But yeah this is probably my most anticipated movie of this list!
Young hero Thomas embarks on a mission to find a cure for a deadly disease known as the "Flare".
Release date: 26 January 2018 (USA)
Based on the The Maze Runner 's trilogy by James Dashner
Here we go, another book series that I have yet to read… what AM I EVEN DOING WITH MY LIFE?!!! Anyways in my defence when the first movie came out I did not know it was BASED ON A BOOK OK?!! OK!  I loved the first 2 so cannot wait to watch the last one as well, of course as soon as the people dealing with copyright and whatever stuff required for a movie to be released oeverseas decide to introduce it in Bulgaria… Yeah the disappointment living outside the USA or AU or the UK…. Regardless I am a patient potato and will be waiting patiently for the Death cure to come and cure me!
You already know the actors starring here >.> or I guess so…
Based on the New York Times bestseller, WONDER tells the incredibly inspiring and heartwarming story of August Pullman, a boy with facial differences who enters fifth grade, attending a mainstream elementary school for the first time.
17 November 2017 (USA)
Alright I have been waiting for this movie to come out for ages!! I heared and read so good things about the book Wonder by  R.J. Palacio
I have not read the book yet (I know none of these books listed here have been read by me I am aware of that toooo) for no other reason than that I could not find it in my country when I wanted to read it!! I guess it was not translated at the time or those particular book shops did not have it I don't know go figure… fact is I could not find it and I did not want to buy it online full price + shipping yeah we all know that shipping prices are pain in the WALLET and can cause mid to sever emotional and physical damage so if you are shopping online be EXTREMELY CAREFUL! I warned you guys!
Two of my all time favourite actors are starring here Julia Roberts and Owen Wilson
The Zookeeper's Wife tells the account of keepers of the Warsaw Zoo, Antonina and Jan Zabinski, who helped save hundreds of people and animals during the German invasion.
Release date: 7 April 2017 (USA)
I did not know that this was based on a book The Zookeeper's Wife by Diane Ackerman
But it was brought to my attention by Google, so thank you Google for the enlightening I will make sure to read the book first and then grab the movie.
Honestly I do not know much about this one, I just love stories regarding the WWII, so when this one came out I knew I had to watch it and now is the perfect time to do so.
A fictitious love story loosely inspired by the lives of Danish artists Lili Elbe and Gerda Wegener. Lili and Gerda's marriage and work evolve as they navigate Lili's groundbreaking journey as a transgender pioneer.
Release date: 22 January 2016 (USA)
I was looking for some LGBT book and The Danish Girl by David Ebershoff and I have crossed paths. Therefore I also found that they have made a movie adaptation starring Eddie Redmayne. And I was like >>>>> you want to tell me that Newt Scamander is starring in this LGBT MOVIE AND I HAVE NOT HEARD ABOUT IT???  I must watch it, like I have the biggest crush on this guys since Fantastic Beasts and The Theory of Everything and I have not heard that he plays in such a movie!!
What kind of a person I am, when I can't even stalk properly the guy I have a crush on… I know some of you are already disappointed in me, but heyy I will make it up for this I will watch every movie, every tv series, tv shows and what not he is on and stalk all of his social media!!! I PROMISE I VOW TO YOU HERE ON THE INTERNET!
(to the cyber police please rest assured that I will not go any further with the stalking part I am not that kind of a person)
OOOK guys this was my list and I better go get some reading done cuz a lot of books are waiting for me, not to mention my ever-growing TBR…..
Happy reading all <3