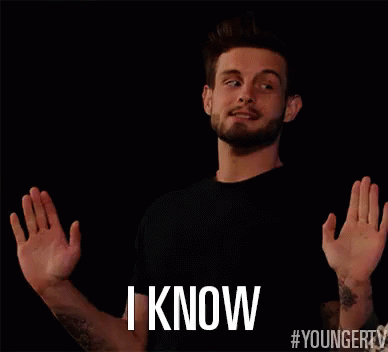 I know, that some of these books I read too late, but heyyy I got a life too!! Which is you know… outside of the bookish universe (or whatever you want to call it) we book worms most of our lifetime live in. So yeahh I wanted to be clear here ^^
REVIEWS! in non particular order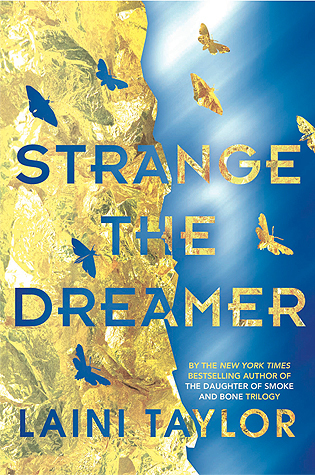 Does this book even need an introduction?
ok i will skip it…
Needless to say it was the most hyped book last year and I had a lot of fear picking it up for like almost a year after it was published. But heyy I finally did and I AM FREAKING GLAD I DID PICK IT !!! 
It did live up to the hype and exceeded my expectations. It killed me and it healed me, it broke me and …. I ran out of things to say about how AWESOME it was.
I loved Lazlo and all the other characters, the world building was simply: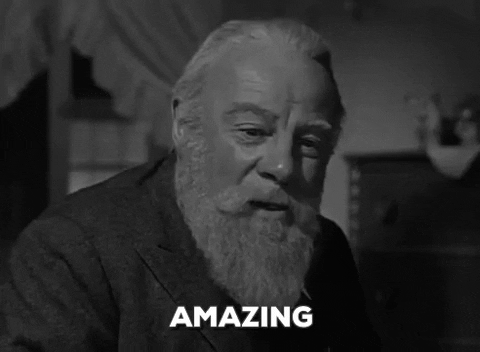 nothing like I've ever read about, everything was magical, whimsical and did I already say awesome??? doesn't matter A W E S O M E!  Y O U  N E E D  T O  R E A D  I T  L I K E  R I G H T  N O W!!!! Don't do my mistake to wait for it (unless you are a mood read, then you can pick it up whenever your soul is craving for it though) so yeah! 
Gave it 5 stars out of 5 and HIGHLY RECOMMEND IT.
Ok moving on to the next and actually first book I've read in 2018…… DRUMMM ROLLLLL 
Let's face it guys, this is one CHUNK of a book, but regardless I read it in 2 days.
I feel so accomplished now that I could reward myself with a new book…. hihihih see what I did here?  no? then what are you even doing here?!! no seriously  im just kidding relax i want you here…
Another great read for me, could not start off the year on a better note. The format was great, different, refreshing and the whole plot was engrossing to the point that I could not put the book down. Cannot wait to put my hands on Gemina when it comes out in my countryyyyy wish me luck it would come here soon !!!! Thanks! Appreciate it.
5 stars out of 5 awesome Sci-Fi book!!
Superstar comedian and Hollywood box office star Kevin Hart turns his immense talent to the written word by writing some words. Some of those words include: the, a, for, above, and even even. Put them together and you have the funniest, most heartfelt, and most inspirational memoir on survival, success, and the importance of believing in yourself since Old Yeller.
Now I want to read something fun and different and then this cover pops up and I am like maaan what?? You got puppies on your cover and most importantly one on the top of your head?? me inside: I am buying that book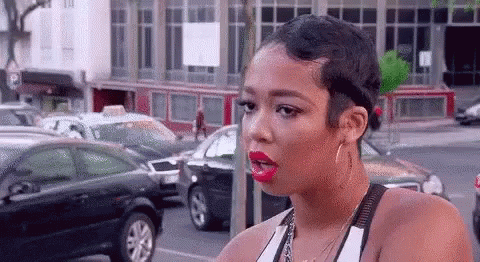 This was also the first time I've ever heard of Kevin Hart, if you don't know who he is go check it out. He is a great dude and comedian. His biography is hilarious, serious, educational in regards to the entertainment industry, preaching if you will with very very important life lessons that will probably stick up with me for a long time.
Very much enjoyed it and do read it if you need something different.
4 out of 5 stars
Eleanor West's Home for Wayward Children
No Solicitations
No Visitors
No Quests
Children have always disappeared under the right conditions; slipping through the shadows under a bed or at the back of a wardrobe, tumbling down rabbit holes and into old wells, and emerging somewhere… else.
But magical lands have little need for used-up miracle children.
Nancy tumbled once, but now she's back. The things she's experienced… they change a person. The children under Miss West's care understand all too well. And each of them is seeking a way back to their own fantasy world.
But Nancy's arrival marks a change at the Home. There's a darkness just around each corner, and when tragedy strikes, it's up to Nancy and her new-found schoolmates to get to the heart of the matter.
No matter the cost.
Mmm yepp I know that you are thinking it, I knowww I knowww the cover is AMAZINGGG yepp I agree totally agreeee. Wait what?? You read it tooo? oooh you think it was a great book? mmmm 
nope nope, cannot agree here sorry, my opinion apparently is different from yours here… Oh well LIFE!
I did not hate it, do not get me wrong, but I also did not love it. It left me indifferent and was not what I was expecting it to be. Happens, all the time so I am totally cool with this I still gave it 3 stars out of 5 so…
The begging was nice, I really liked the whole idea of the school and Eleanor as a character, but then it went downhill and I lost track of most of the things that were going on, and those murders and everything around them felt so rushed to me. I did not care for the other characters except Kade and Sumi… I did appreciate all the diversity in there, that was the biggest plus!
Nancy what's with the "Oh.."s??? What the hell?! is this the only word you know girl?
Anyway if you wanna read it do it, I am not gonna stop you though.
The critically acclaimed debut novel from Stephen Chbosky, Perks follows observant "wallflower" Charlie as he charts a course through the strange world between adolescence and adulthood. First dates, family drama, and new friends. Sex, drugs, and The Rocky Horror Picture Show. Devastating loss, young love, and life on the fringes. Caught between trying to live his life and trying to run from it, Charlie must learn to navigate those wild and poignant roller-coaster days known as growing up.
Hooold on your horses!! This is a re-read for me and IIIIIIIIIIIIIIIIIIII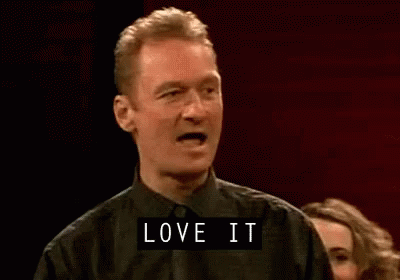 Now seriously, this is one of MY FAV BOOKS OF ALL TIME and I cannot stress enough how much it means to me. Everything is perfection in it, Charlie is my bae a person even if fictional that I love to pieces and would protect with my own life if I had to!!!! (only if he were real…)
If you have not read it yet, but you wish to give it a try please be aware of that it deals with heavy topics even though they are not explicitly shown.
5 out of 5 obviously!
Tell meee what is your favourite book that you cherish with all your being?!!

What book did disappoint you and why?
Have a happy reading all!! <3