Link to Goodreads:
https://www.goodreads.com/book/show/28117964-cinderella-necromancer
Purchase Links:
Google Play | BAM | Chapters | Indies | Amazon | B&N | Kobo | TBD | iBooks
Link to Tour Schedule:
http://www.chapter-by-chapter.com/tour-schedule-cinderella-necromancer-by-f-m-boughan-presented-by-month9books/
Cinderella, Necromancer by F.M. Boughan
Publication Date: September 5, 2017
Publisher: Month9Books
Darkness can only be controlled by those with the darkest of hearts.
Ellison lost her mother at an early age. Now, sixteen, her father has found love again. He's happy and doesn't quite notice that Ellison does not get along with his new wife or her vicious daughters.
When Ellison discovers a necromantic tome while traveling the secret passages of her father's mansion, she wonders if it could be the key to her eventual freedom.
Until then, she must master her dark new power, even as her stepmother makes her a servant in her own home. And when her younger brother falls incurably ill, Ellison will do anything to ease his pain, including falling prey to her stepmother's and stepsisters' every whim and fancy.
Stumbling into a chance meeting with Prince William during a secret visit to her mother's grave feels like a trick of fate when her stepmother refuses to allow Ellison to attend a palace festival where she might see him once more.
But what if Ellison could see the kind and handsome prince again? What if she could attend the festival? What if she could have everything she's ever wanted and deserved by conjuring spirits to take revenge on her cruel stepmother? And what if she actually liked watching her stepmother suffer?
As Ellison's power grows, she loses control over the evil spirits meant to do her bidding. And as they begin to exert their own power over Ellison, it becomes harder to tell whether it is she or her stepmother who is the true monster.
CINDERELLA NECROMANCER is CINDER meets ANNA DRESSED IN BLOOD and was inspired by a real medieval grimoire of necromancy from 15th-century Germany
THE REVIEW!
Ever since Celia and her daughters came into the house the only thing I wanted for Ella to do was to slap them and shut their mouths!!!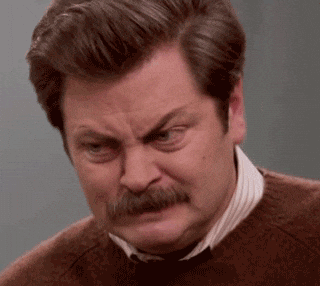 These were the most hateful characters I have ever read about and the thing that made my anger even bigger? THEY COULD HAVE BEEN REAL PEOPLE IN REAL LIFE THAT I WOULD GLADLY AND UNHESITATINGLY WOULD JUST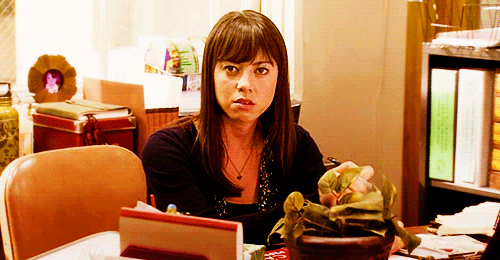 I had to say this or else my anger and hatred would have consumed me!!
This been clarified OMG if my memory is not playing tricks on me this must be the first ever retelling and I FRIGGING LOVED EVERY BIT OF IT!!! Gurl! You rock, your writing style is amazing and just wow!!
Words cannot describe how much I loved this book like seriously there was nothing that I disliked and I tried to find a flaw or something that would annoy me, but nothing. And it easily became a fave.
You just have to read it this is all I am going to say, I gave it 5 stars the writing style was mesmerizing, the characters were 4 dimensional they felt real and had substance, the supernatural elements were great. You see just cool stuff it is Cinderella one of the most loved childhood books of mine and this retelling did give it a refreshingly amazing touch that I must say I loved more than the original story.
HIGHLY RECOMMENDED PLUS THE COVER IS GORGEOUS!
EXCERPT: 
Cinderella, Necromancer by F.M. Boughan
(Excerpt from Chapter Four: The Leaving)
He left that same morning, quietly, while the rest of the world still slept. I watched from my window as he galloped down the road that would lead him through town, past the King's palace, and out the other side on the road headed north. For years I'd begged him to take me on one of his distant journeys, and after Mother's death, he'd promised his trips would never again separate the family. We had to stick together now.
Celia's arrival had changed everything.
Father and his horse had barely disappeared from sight when someone rapped on my door—three sharp knocks, and a fourth with ominous finality.
I suppose I shouldn't have answered, but at the time, some small part of me must have hoped that Father's leaving had only been an illusion or some semblance of a nightmare, and that he actually stood on the other side of my door once again, waiting.
But Celia Not-Mother stood there instead, hands clasped at her middle.
"Your father has taken leave for several days to do business in Neustadt. Be a good girl and bring me up a pot of tea. Sweet child."
The last she added as an afterthought.
Be a good girl? For Father, certainly. For her?
"That is not my place," I said, for I had no knowledge of kitchens and pots, nor the necessary interest to deduce what might be needed. "Miss Mary—"
"Is no longer in our employ."
A breath caught in my throat. Father's trail barely minutes cold, and already she'd loosed the woman who'd nursed us and raised us during Mother's frequent convalesces. Miss Mary had no children or family of her own save us.
"You didn't," I said, fists firm at my sides. "You can't."
Celia lifted her chin as though height meant power and folded her arms across the looseness of the blue silk robe she wore which—I swear it, even now—once belonged to my mother.
"I can, and I did. A needless expenditure, she. We must be careful with our coins, child."
Tell that to the curtains and pillows.
She tapped a slippered foot. "Tea, child. In my room. I will be waiting."
Indeed she would.
ABOUT THE AUTHOR:
F.M. Boughan is a bibliophile, a writer, and an unabashed parrot enthusiast. She can often be found writing in local coffee shops, namely because it's hard to concentrate with a cat lying on the keyboard and a small, colorful parrot screaming into her ear. Her work is somewhat dark, somewhat violent, somewhat hopeful, and always contains a hint of magic.
Website | Twitter | Facebook | Goodreads