Zenn Diagram
YA, Contemporary
Kids Can Press
April 4th 2017
Kindle, Paperback, Hardcover
328
NetGalley, Published
The more I touch someone, the more I can see and understand, and the more I think I can help. But that's my mistake. I can't help. You can't fix people like you can solve a math problem.
Math genius. Freak of nature. Loner.
Eva Walker has literally one friend—if you don't count her quadruplet three-year-old-siblings—and it's not even because she's a math nerd. No, Eva is a loner out of necessity, because everyone and everything around her is an emotional minefield. All she has to do is touch someone, or their shirt, or their cell phone, and she can read all their secrets, their insecurities, their fears.
Sure, Eva's "gift" comes in handy when she's tutoring math and she can learn where people are struggling just by touching their calculators. For the most part, though, it's safer to keep her hands to herself. Until she meets six-foot-three, cute-without-trying Zenn Bennett, who makes that nearly impossible.
Zenn's jacket gives Eva such a dark and violent vision that you'd think not touching him would be easy. But sometimes you have to take a risk…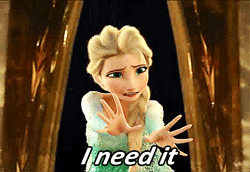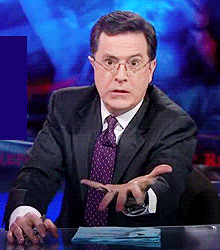 Now was this the sweetest book and the most amazing characters I have ever read about?!! Like Zenn is my dream boy I cannot even tell you how I am feeling about this. Wendy how did you know about this and created him?? HOWWWWW?!!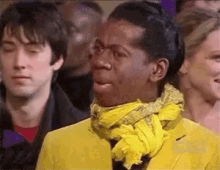 *sighs more than anything I wish I could be a fictional character in this book ….
*Wendy thank you soo much for liking my tweets this was amazing and unexpected <3
SPOILER FREE REVIEW 
Guys this book surprised me and definitely I was not expecting this. I thought it would be the usual teenage girl and boy fall in love and all that shit going on. THANKS THE I don't who should I be thanking but whoever or whatever that thing is THANK YOU FOR PROVEN ME WRONG!!!
Eva and her family are adorable, her sense of humour totally matched mine, her life totally is an exact copy of mine! And I don't know how to explain this to you but this book this exact book felt like it was written for me. Of course if we leave the fractals that Ev's seeing and the quadruplets of her brothers and sister then yesss.
Sorry it got a little bit too personal, but I couldn't just ignore it!
Moving on…
We have as mentioned Eva she has an "emotional attachment to calculators" she is funny, geeky and has depth she feels 4 dimensional and she could actually be me or my BFF for what I know!!  I loved how she and Zenn meet and how their friendship unfolds and all the dynamics going on in the background with her family, her friend Char and her herself. I appreciated a lot the fact that throughout the whole book we talk about consent and respect for our next and the important messages it sends to the reader.
Be kind, for everyone you meet is fighting a battle you know nothing about.
 The conversations are quirky and funny, the characters are complex and how can I say, truthful? They have real issues, real  worries and everything was like projected into my brain like film I literally could not put it down. of course I had to sleep so this was the only moment I did put the book down…
Even though the plot was a bit predictable it did not bother me at all, because everything fell into place beautifully without exaggerations nor pushed decisions. The characters took life on their own and made the decisions for themselves. Wendy's writing style is HONEY to my eyes (if this does not any sense to you, it does not to me either, but I felt like saying it ok? o.o)  It was beyond addictive and I would totally recommend this book to everyone!
Like READ.IT.NOW! I SAID NOW!!!
SPOILER SECTION! YOU SHALL NOT PASS UNLESS YOU WANT TO OFC…O.o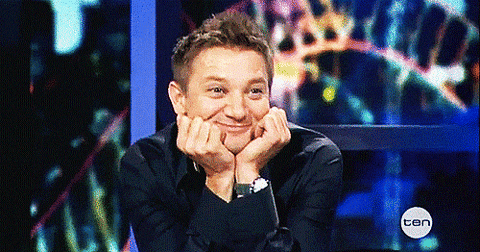 Let's talk about Eva! 
At the beginning of the book we still don't know it but her parents are not her actual parents and this really came out of the blue sky to me because you did not see this one coming. When she was 4 months old her biological parents died in a car crash and she was the only one to survive it. She was adopted by her aunt and uncle that tried everything possible to find an explanation even a cure for the fractals she is getting when she touches something or basically anyone, but without a success.
She is like my twin sister I never had I love her personality, her humour and her maturity. Eva is a complex math's formula I would say! HA! you see what I did here??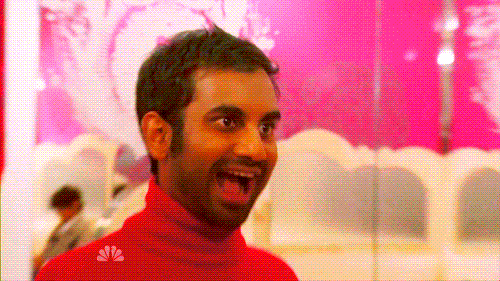 I just can't she is too cool and she is not your average teenager!
ZENN! 
OMG. HE is amazing, and he is not your normal jock and popular kid that cares about futile stuff. He is like 6 dimensional and I FUCKING LOVE HIM OK!? Hard working with a difficult past and present, but this does not intimidates him and he is responsible and he is smart and he is artistic and he is just
Ok I will contain myself I promise!!
It turns out that Eva and Zenn have a more entangled connection than they could have possible imagined. His dad was responsible for the death of her parents 18 years ago and how the whole scenario and revelations are performed is what impressed me most. I LOVED the fact that these characters have depth and the way they handled this shocking truth was really admirable and this is a moment you could tell that a character has developed and it grew closer to you and you end up loving it.
When Zenn gave up on his chance to win the scholarship for Eva this was the moments it made me cry you could feel before that how much he cared about her, but this gesture of him was like when you knew he LOVED HER for real and she loved him as she did the same thing for him without neither of them knowing it.
There was nothing pushed and the sexuality between them was pure, gentle and NORMAL! Nothing too fancy nor flaunting just something you experience in the real life as it is! 
Overall I fell inlove with this book and with this author I gave it well deserved 5 stars and cannot wait to read more books of hers!