Hiiiii!!!!
Wooowww this first day was a blast!!! I am soo pumped and soo happy that I decided to participate in this readathon!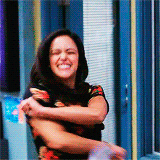 THE BEGINNING 
I started reading at midnight
Read 2 things in 1 day!!
pages 145
MINI REVIEW ON GENERATIONS/GRAPHIC NOVEL 
Let me tall you I fricking loved this one, I gave it 5 stars and I just loved it. It portrays perfectly the Italian enlarged family I can confirm this as I lived 8 years in Italy and my mother has spent more than a decade still living there. I found it so endearing, so heartfelt and real that it made me cry not once. I want to read all of Flavia's work she is amazing artist and just read it ok? You must read it!!!
pages 179
MINI REVIEW ON PLAN'S LAW
Now this book gave me a bit of mixed feelings, I mean this not in a bad way. I found it very insightful and fast paced. I loved the idea of how the book was written and the voice of Trevor was so mature and sweet at the same time. It is a book that deals with grief, family issues, regrets, depression, suicidal thoughts, terminal illness but also a redemption, love, friendship, and hope. The only reason I give it 4 stars was because I wanted it, I needed it to be longer and explore some of the topics more in depth. Still amazing book that left its imprint on me.
I am currently reading
and as of now I am 105 pages into it and boy have I ever felt a book so relatable to my life and I'm loving every bit of it <3
In total for day 1
TOTAL PAGES READ 
429
TOTAL BOOKS READ 
2
The READATHON keeps on going!!!!