Piglettes
YA, Contemporary
Pushkin Children's Books
August 8th 2017
Paperback
289
Edelwiess
A wickedly funny and life-affirming coming-of-age roadtrip story - winner of France's biggest prize for teen and YA fiction. Awarded the Gold, Silver and Bronze trotters after a vote by their classmates on Facebook, Mireille, Astrid and Hakima are officially the three ugliest girls in their school, but does that mean they're going to sit around crying about it?
Well... yes, a bit, but not for long! Climbing aboard their bikes, the trio set off on a summer roadtrip to Paris, their goal: a garden party with the French president. As news of their trip spreads they become stars of social media and television. With the eyes of the nation upon them the girls find fame, friendship and happiness, and still have time to consume an enormous amount of food along the way.
This is correct I didn't even wanted to give it 2 stars this was so generous of me…. I have never had so many issues with a book before and I wanted to like this book it had soo much potential and the premise was so intriguing and good and also the cover looks pretty cute…. boy have I been so wrong… I hated it sorry guys I just did
Do not get me wrong the fact that I hated this book does not mean you would not like it too. We live in a 21st century and I live in a republic and democratic country, which means that I am allowed to express my own opinion even if it is different than yours or yours or his or hers ect. Yes you get what I mean…
In fact I do encourage you to read it so you could make your own opinion and share it us.
SYNOPSIS SPOILER FREE 
We have 3 girls that go to the same school and all 3 are the finalists of the Pig Pageant contests that take place in Facebook and it is run by all students that go that school. If you have no idea that Pig Pageant is in short it is a cyber bullying kind of "game" that students do the pick up the 3 most ugly and fat girls in the school… Awesome right? This premise got me intrigued and I thought oh wow this would be a very deep and heartfelt read and there is diversity and stuff… I will get to that point now these 3 girls eventually become friends we have Mireille which is basically the "team leader" of the 3 Astrid the winner of the contest that has recently moved to the city and Hakima that is Arabic I guess so yeah there is a lot of diversity and this is one of the main reasons why I was expecting so much from this book. And they decide to go on the adventure of their life from their town sorry I forgot it too complicated to remember to Paris by bike! That would be 7 days of cycling. Each one of them has her reasons to go to Paris and these reasons happen to intersect at the same time at the same place in Paris.
This is it, now I am going to talk about the
POSITIVE THINGS
This book is written by the French author Clémentine Beauvais
This book is about France
There is diversity
Friendship
NEGATIVE SECTION BE AWARE OF SPOILERS SO DO NOT READ IF YOU DO NOT WANT TO BE SPOILED!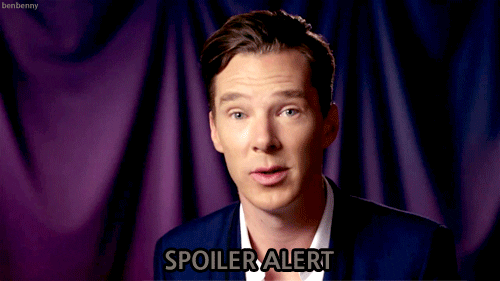 Now I don't even know where to begin with. At the beginning it was OK there were some funny parts but then it stroke me why the hell is Mireille being such a b*tch with her mother… Like hellooo you are just 15 could you just shut the f* up and stop barking back at your mother and asking her why did she sleep with an ugly man like your father… Like girl you got some issues and you need a psychologist. I get that you are upset and you do not feel alright with your self, but what the hell and her mother is just taking it as if it something normal.. No I AM NOT OK WITH THIS ATTITUDE! SORRY FOLKS. 
Another thing I cannot get they literally met on the same goddamn day and have already planned to go to Paris cycling for 7 days!
Rewinding two of them are nearly 16 and one of them is 14!!!! Are we for real? Is this a joke? Where are the hidden cams??!!
Ohh it gets better I promise Hakima's brother who is an ex solder on a wheelchair missing both his legs (total respect for those people this is by no means meant to be offensive nor anything in those lines!)  decided to accompany them for the trip and their parents be like oh sure Kader is going with them why not let them go here take these sausages made by Mireille grandparents in one day, take this trailer to carry the sausages and the other stuff you might need for the travel, oh here is a solar battery to charge the little fridge here is the license to sell food….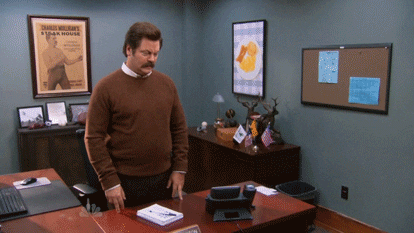 helloooo PARENTING LEVEL BELLOW ZERO!!!!!!!!!!!!!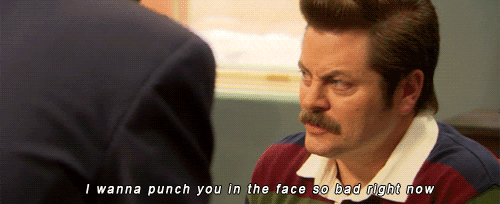 Guysss I cannot comprehend thiss I just found it to be ridiculous at last and sending wrong messages to younger audience that might read this book. It promotes that:
It is OK to talk back to your parents and treat them like they are your age 
It is OK to want something and get it your way no matter what 
It is OK to think of doing something hugee (like cycling for 7 days) at 15 and you would get attention for it and get some kind of "revenge" to those that have bullied you… 
This are the messages I get from this book.
I just want to quote a couple of dialogues that got me like WTF! 
You can't go. You are not even allowed to sell food! You will poison everyone…
Uhmmm what? You daughter might get in some much more serious trouble by cycling 7 days alone with 1 girl younger than her and another her age and all you worry is that she will poison someone because she does not have food selling license… I jut wanted to throw the books at that moment if had I have the hard copy…
I am going to wrap it up because I could keep going on all night..
Over all I gave it 1.5 stars rounded to 2 only because there was diversity in this book and I appreciated it. It was the worst book I have read this year, which was really disappointing I hated it, but you should read so you could experience it. It might not deliver the same emotions it did to me so you might end up liking it which I hope so!