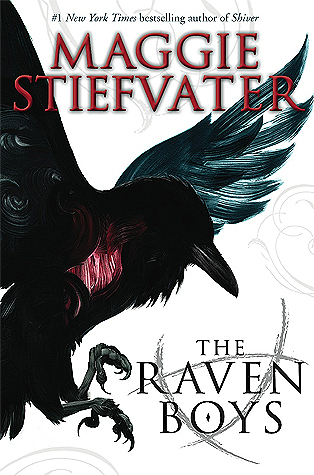 The Raven Boys
The Raven Cycle
Fantasy, YA
Scholastic Press
September 18th 2012
Hardcover, ebook, paperback
409
"There are only two reasons a non-seer would see a spirit on St. Mark's Eve," Neeve said. "Either you're his true love . . . or you killed him."
It is freezing in the churchyard, even before the dead arrive.
Every year, Blue Sargent stands next to her clairvoyant mother as the soon-to-be dead walk past. Blue herself never sees them—not until this year, when a boy emerges from the dark and speaks directly to her.
His name is Gansey, and Blue soon discovers that he is a rich student at Aglionby, the local private school. Blue has a policy of staying away from Aglionby boys. Known as Raven Boys, they can only mean trouble.
But Blue is drawn to Gansey, in a way she can't entirely explain. He has it all—family money, good looks, devoted friends—but he's looking for much more than that. He is on a quest that has encompassed three other Raven Boys: Adam, the scholarship student who resents all the privilege around him; Ronan, the fierce soul who ranges from anger to despair; and Noah, the taciturn watcher of the four, who notices many things but says very little.
For as long as she can remember, Blue has been warned that she will cause her true love to die. She never thought this would be a problem. But now, as her life becomes caught up in the strange and sinister world of the Raven Boys, she's not so sure anymore.
From Maggie Stiefvater, the bestselling and acclaimed author of the Shiver trilogy and The Scorpio Races, comes a spellbinding new series where the inevitability of death and the nature of love lead us to a place we've never been before.

Needless to say that I loved this book. Everything about it was so perfect and equilibrated that it felt like listening to a well studied symphony with all the orchestra playing in the background mixing impeccably each sound that the instruments produced.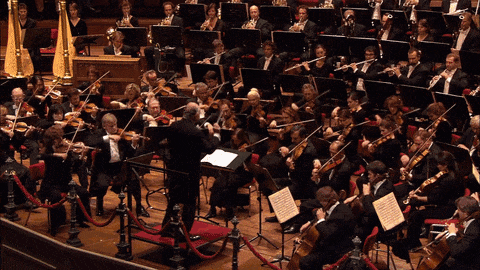 This is how wonderful Maggie's writing is at least for me, and I will not hide how much I love her books beginning with Shiver that was the very first book I read of hers. And I remember literally I started it mid afternoon and finished it at 7 am and I had to go to school so basically I could not sleep because I was enchanted to finish it no matter what!
The same feeling was with the The Raven Boys, however as a responsible adult now I have some little voice inside my head screaming from time to time to remind me that I have other tasks and I can grand myself the sleeping hours I need and that I am not soo young any-more to stay up all night reading and going to work the next day. (of course I was just kidding about the responsible adult thing)
Anyway let's dive into my thoughts about The Raven boys!!
The Review non-spoiler
No words could describe how I feel about this book and how attached I am to all of the boys and Blue and to the whole story. It is pure MAGIC!
"In that moment, Blue was a little in love with all of them."
I loved how the author creates characters so complex and so relatable that you feel like you have known this person for a long time and even had conversation with him. The twists, the world, the bond Blue has with her mother were real so real that it makes you turn on the car (or get on the plane if like me you do not live in the same continent where Henrietta is) and go there and find all of them!! Are we sure that they are all invented??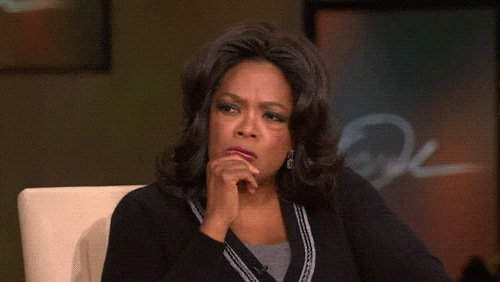 My favourite person is Adam I loved him since the beginning and I cannot wait to discover more about him later on. There is something about him that just makes me go ahhh I need to pet him you know that feeling? Guess some of you might…
The characters
Blue/Jane – she is still a mystery I can smell it!! She and I might be very good friends only if we could meet…
Gansey – rich, handsome and with an obsession oh and he drives a car with a very strange colour. He might or might not be kissed by Blue… we shall see
Ronan – another rich, handsome guy that has quite the temperament, however deep down he is loyal and a good friend that has more to reveal about himself.
Noah – mmm how to put it he might really surprise you
Adam – quiet, observant, hard-working. He has a very complex character and maybe that is why I love him so much I really wish I could hug him.
Whelk – the Latin teacher with very dark past…
Maura – Blue's mom and psychic
Neeve – another psychic, however she feels a bit off for sure will find out more about her in the next books
Persephone and Calla – more psychics living whit Blue and Maura
What I liked
The thing I liked the most was Adam's character development I know…. I know I keep brining him up, but cannot help it. There is a reason why, and you should read the book to find out why I am soo attached to him. I hope that he will never change the way he is so please Maggie do not let me down…
I loved the writing style as mentioned earlier, it is just like eating chocolate you keep wanting more and more.
The story is not rushed nor too slow it is just at the right pace.
There is no romance I mean there is something, but this is not like the Earth's moving force here, no, and I really did appreciated that.
The humour!! Who does not like it?
Here some of it:
" You're the table everyone wants at Starbucks," Gansey mused as he began to walk again. Blue blinked. "What?" Over his shoulder, Gansey said, "Next to the wall plug"…
I died! xD
"Puppy", replied Calla, and Persephone giggled, clearly recalling memories of Maura insensible with love.
"I refuse to believe Mom ever called some man puppy," Blue said.
"Oh, but she did. Also lover."
For more you better pick up the book and read it.
SPOILERS!!!!
I did not see this coming!! Like what had just happened, Noah, how?? o.o
Did you guys see that coming? It totally shocked me to find out that he was dead during the whole time like wooww
I am still digesting this news… and I will not hide how happy I was when Whelk died he really deserved it for what he had done to Noah. Not ashamed to admit that nope!
As for Adam and his relationship with his dad was the part of the story that got me the most. I wanted to smack his dad's …. for all the times he had beaten Adam. The fact that Adam finally decided to press charges against him and move out from that hell of a house was the thing I was waiting him to do since the beginning!! So proud of him and of the boys for helping one another always.
And I am really curious now what is about to start as they have awakened the ley line!!! Must pick up the second book and start reading also what the hell happened to Neeve where did she disappear? What Ronan meant with his last phrase at the end of the book, who is Blue's father, what is Blue, where is Glendower, why Gansey wants to find him…..????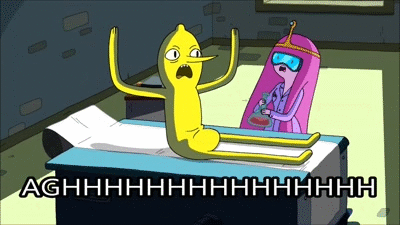 sooo many questions my head is about to explode!! I need those answers!!!
Please oh almighty beings, let these series become a movie ot a tv show!! Pleaseee I beg of you all!! Make. it. happen!