Eating Robots: And Other Stories
Sci-Fi, Short Stories, Dystopian
SilverWood Books
May 31st 2017
Ebook, Paperback
138
The future is bright…or is it?
Step into a high-tech vision of the future with the author of Quantum Confessions and Fluence, Stephen Oram.
Featuring health-monitoring mirrors, tele-empathic romances and limb-repossessing bailiffs, Eating Robots explores the collision of utopian dreams and twisted realities in a world where humanity and technology are becoming ever more intertwined.
Sometimes funny, often unsettling, and always with a word of warning, these thirty sci-fi shorts will stay with you long after you've turned the final page.
Alright these short stories really got me intrigued and scared! Yes this is correct the last word is SCARED, but not that kind of scared when you read a horror story or you think you saw and heard something moving in the dark right in front of your bed and then you freak out and cover your self with the blankets, no this is not the case. (I guess most of the people do cover themselves with the blanket when they are frightened aren't they?)
The type of scared I was, was the type when you know that what you read might become true in the future and that creeps the hell outta you and you pray to all gods and mystical creatures that it would not happen like EVER!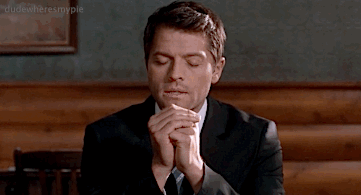 The author gathered some of the probable outcomes for the future world we might live in based on our current life styles, beliefs, stereotypes and technology development. I really enjoyed the read and in fact I finished the book in 2 days and I will not hide that some of the stories I would have preferred to be much longer!
The author has managed to pull up amazing "predictions" about our future I would say. And the thought of this is just slowly crawling underneath your subconscious and makes you jiggle of fear that all of this might become true. In some cases for the better in some for the worst and I really do hope it wouldn't be for the later one.
Now to get a better idea what all of this is about here some reflections that I got while reading that really shook me…
Can you imagine living in a world where you no longer have the need to eat or drink and forget about that delicious cake your grandmother used to make when you were visiting?
Or in a world where you are ready to trade the last thing left of your beloved one just to get a pill sold by some con artists to cure your pneumonia or infection without even knowing if it will work out? Will you take that risk?
And more, not being able to say the same thing twice for the rest of your life? And living your prolonged life in silence because you ran out of "new things" to talk about?
Or perhaps imagining a romantic relationship between a human and a gynoid, or an android? Will you be even able to comprehend this whereas these robots are fully capable of making meaningful conversation and look like humans?
I would love to share more, but you MUST read it yourself to be able to savour the bitter sweet creations of Stephen. That will take you to other places where some fears and some longings have already fulfilled and there is no way of escaping them.
For you Sci-fi and dystopian lovers I can guarantee you that you would adore every bit of each story from the shortest one to the longest one. You will have enough material to feed to your brain and think about and will hardly digest some of the stories, due the high possibility it might actually really become true…
ABOUT THE AUTHOR
Stephen Oram
Stephen Oram writes thought provoking stories that mix science fiction with social comment, mainly in a recognisable near-future. He is the Author in Residence at Virtual Futures', once described as the 'Glastonbury of cyberculture'. He has collaborated with scientists and future-tech people to write short stories that create debate about potential futures, most recently with the Human Brain Project and Bristol Robotics Laboratory as part of the Bristol Literature Festival.
As a teenager he was heavily influenced by the ethos of punk. In his early twenties he embraced the squatter scene and was part of a religious cult, briefly. He did some computer stuff in what became London's silicon roundabout and is now a civil servant with a gentle attraction to anarchism.
He has two published novels – Quantum Confessions * and Fluence * – and several shorter pieces.
Find Stephen Oram on:
WEBSITE/GOODREADS/TWITTER/FACEBOOK
Find Eating Robots on:
A universal booklinker link that detects which country you're in and links to Eating Robots myBook.to/EatingRobots
A big Thank you to B00k R3vi3ws and Stephen Oram for the opportunity!
– where the * (asterisk) sign is the link will lead you to the Goodreads' page of the respective book