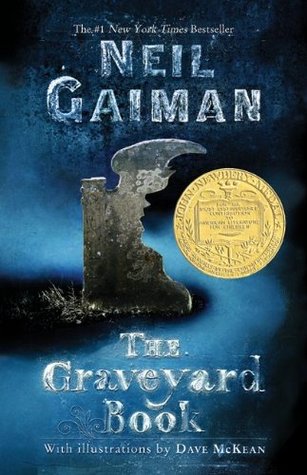 The Graveyard Book
Fantasy, YA, Horror, Paranormal
HarperCollins
September 30th 2008
Hardcover, ebook, paperback
312
After the grisly murder of his entire family, a toddler wanders into a graveyard where the ghosts and other supernatural residents agree to raise him as one of their own.
Nobody Owens, known to his friends as Bod, is a normal boy. He would be completely normal if he didn't live in a sprawling graveyard, being raised and educated by ghosts, with a solitary guardian who belongs to neither the world of the living nor of the dead. There are dangers and adventures in the graveyard for a boy. But if Bod leaves the graveyard, then he will come under attack from the man Jack—who has already killed Bod's family...
Beloved master storyteller Neil Gaiman returns with a luminous new novel for the audience that embraced his New York Times bestselling modern classic Coraline. Magical, terrifying, and filled with breathtaking adventures, The Graveyard Book is sure to enthrall readers of all ages.
Now some might say that this book is for children, however there is much more going under the surface than you can imagine. And seriously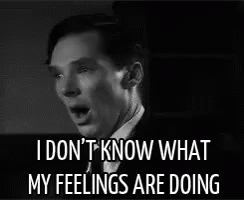 I read this book in one sitting back in August 2016 and only now I feel ready to review it and talk about it. Not because I did not want to or something like this, but I needed some time to digest it, since it was so good I kind of did not want to let go (makes sense? no.. okk..)
This was also the first time I ever tried Audible the voice actors did a great job and the sound effects were simply the best!
At the begging listening and not reading it myself felt a bit off and weird. However after the 2nd chapter I was already hooked up and could not stop listening to it. Literally it was
The Review spoiler free
The story itself is very interesting and touching. It begins with the murder of a young family in the middle of the night at their home. However the little baby boy escapes the house and Jack (the killer) tries to follow but eventually looses its tracks in a cemetery.
From here on the magic begins and it's all amazing!!! The whole time I was listening my facial expression was pretty much like this ↓
There is some magic, adventures, scary parts that are really scaryyy especially when you are listening to an audio book and the sound effects are effective (you see what I did here? got it??). I admit that after hearing the Sleer I was not able to go to the toilet at night or to go out of my room if there is no light in the other rooms. I was " nope… I ain't goin' out there…"
Friendly advise, Do not READ or LISTEN to this book at night! You will regret it (especially if you are easily scared ostrich like myself, but loves horror stories)
Everything that Neil created here was pure magic, I love the way he delivers the story and how engaging it is. It feels like an instant glue sticking to your brain (not sure if this is the best way to put it but oh well..) You cannot shake it off and you won't because it is soo awesomely amazing that you want more and more of it. Even the punctuations were fabulous, even though I was listening I was still following the text on the ebook. So yeah I can say they were!!!
Here see it for yourself!!
"We who make stories know that we tell lies for a living. But they are good lies that say true things, and we owe it to our readers to build them as best we can. Because somewhere out there is someone who needs that story. Someone who will grow up with a different landscape, who without that story will be a different person. And who with that story may have hope, or wisdom, or kindness, or comfort. And that is why we write."
"Fear is contagious. You can catch it. Sometimes all it takes is for someone to say that they're scared for the fear to become real. Mo was terrified, and now Nick was too. "
"Because there are mysteries. Because there are things that people are forbidden to speak about. Because there are things they do not remember."
"You're alive, Bod. That means you have infinite potential. You can do anything, make anything, dream anything. If you can change the world, the world will change. Potential. Once you're dead, it's gone. Over. You've made what you've made, dreamed your dream, written your name. You may be buried here, you may even walk. But that potential is finished."
"It's like the people who believe they'll be happy if they go and live somewhere else, but who learn it doesn't work that way. Wherever you go, you take yourself with you. If you see what I mean."
The main characters
Nobody Owens – the main protagonist, amazing loving boy that will win your heart over and over again!
Jack – the villain, that won't stop in front of anything to finish what he has started killing Bod
Silas – Bod's guardian and a mysterious man that you will enjoy discover about throughout the book
Miss Lupescu – this is the lady that takes care of Bod when Silas is not around. She also thought Bod some very useful things that will come in handy later on
There is nothing much I can add, basically I loved everything about The graveyard book will read it again and reread the rereading over and over again.
You should read this book!!! You MUST!