Date Published: March 6th, 2018
 For Deamhan, revenge is the best dish of all.
 In 1840s Paris, vampires aren't just at the throats of humans. Split into two warring factions, Dorvo vampires wage war against the Deamhan, their paranormal cousins created by dark magic and who feed on the psychic energy of their human victims. In this strange new world, Remy, a bourgeoisie, is sired as a Deamhan by Julian. But the intoxicating rush of becoming a powerful psychic vampire is soon eclipsed by the presence of Ruby, a beautiful yet elusive Dorvo vampire.
 Betrayed by his own, Ruby feeds his undesirable urge to have his revenge against Julian and the rest of the Deamhan. But he doesn't know if he can trust Ruby. She may have given him his freedom, but she's still the enemy who has vowed to vanquish the Deamhan, the very same Deamhan that betrayed him. Now it's up to Remy to decide who to trust — and who to destroy.
In Remy, The Brotherhood Files, author Isaiyan Morrison presents a paranormal urban fantasy about fractured relationships, mistrust, and forgiveness. Here in the City of Love, it's anything but, as Remy's caught between two warring sides who both want him gone. Will his desire for revenge cloud his judgment? Or will he figure out who he can trust once and for all? In this wild journey from the graveyard and through the dark alleys and cobblestoned streets of Paris, Remy is both hunter…and prey.
REVIEW 
This was an OK book for me and I really did enjoy it.
I am big sucker for books based in the 19th century and earlier centuries, I just LOOVE this historical period, so this was a sweet piece of cake for me. Here have some too:
I very much appreciated the different factions hereby represented, the story behind their creation and their territorial and political conflicts. Was not particularly drawn  to any of the characters, nor I find my self care about them as much as I wanted to. The thing that I had most issues with was the time line. I could not keep track on the time and how did we jump to a few months ahead up to 40 years just….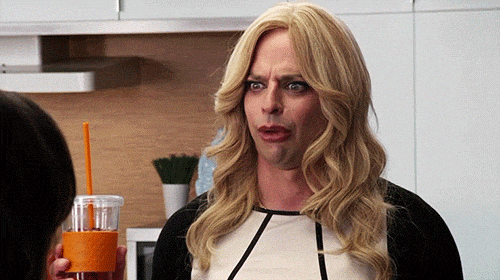 I don't know, but it happened and I am still confused about this…
On the bright side the writing style was up to my taste, which is always a HUGEE plus. The setting was in France so yey for that as well. I would say that Isaiyan's characters are complicated, I usually love characters that have to deal with deep stuff going on in their life, but here it felt like something was missing and I cannot put my finger on it.
Do not get me wrong I did like their complexity and all, but just they did not click with me, if that makes any sense to you.
In conclusion I did enjoy the book, it was fast paced, as I already said I LOVED THE TIME PERIOD, but due to the above provided information I gave it a 3 stars out of 5.
Still highly recommend it if you are into vampires, but not your traditional ones and if you love this historical period do GO FOR IT.
About the Author
A veteran of the Armed Forces, Isaiyan Morrison was born and raised in Minneapolis.
Her passions include writing, reading, and researching historical events.
She also spends her time gardening, playing video games, and hanging out with her three cats and beloved pitt bull.
She's the author of The Deamhan Chronicles and the novel, Old Farmer's Road.
Contact Information
Website: https://www.isaiyanmorrison.com/
 Facebook: https://www.facebook.com/isaiyanmorrison
https://www.facebook.com/isaiyan
 Twitter: https://twitter.com/isaiyanmorrison
 Pinterest: https://www.pinterest.com/isaiyan
 Goodreads: https://www.goodreads.com/author/show/7163501.Isaiyan_Morrison
Instagram: https://www.instagram.com/isaiyanmorrison/
Purchase Links